Effectuating
Extraordinary
Results.
Have you optimized the GROWTH of your business with the ability to deliver on that GROWTH?  Does it feel like the friction, confusion and underperformance of your business increases with each additional sale or loss of sale? Are you setting the stage to properly scale with demand? Are you executing a winning strategy while increasing your cash flow and maximizing profitability?
Strategize. Execute. Win.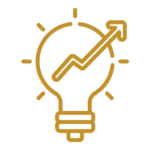 Dan is a quality and detail oriented executive who is skillful at navigating an organization to achieve maximum results and buy-in while driving significant organizational behavior change. 
Dan is talented at strategically identifying change that will drive maximum productivity and organizational efficiency while tactically aligning the impacted parties. He also has the unique talent of being able to identifying and develop requisite resources to support and execute on the change initiatives he believes necessary to the organization. 
Beside Dan's depth of experience and competence, he is also a pleasure to work with and has a general desire to drive change for the betterment of all. I was honored to work with him at The Forum Corporation.
John Scuras
Dan is one of the most professional people I have ever had the opportunity to work with. He is detail oriented, extremely professional, and a great organizer for team projects.
Dan's skill set wasn't limited to his position, and he was always willing to lend an ear and offer valuable advice. Dan has the ability to take a team from ground zero to the goal line, keeping everyone engaged and on task, and doing so with a smile on his face and words of encouragement along the way.
Dan never gets too wrapped up in the minutia to acknowledge someone else's efforts.
I was blessed to work with Dan and learned much!
Sharmen Hall-Lengel
Dan is an incredibly intelligent person with a high accumen for process and management methodology. The benefit of Dan's skill and wisdom is the additional touch of the human spirit. He was a change agent for our organization and we are better for it. I appreciated Dan's guidance and direction as a manager.
Matt Dekutowski
We worked with Dan Hurley in a multitude of capacities all directed toward increasing individual performance for senior executives as well as directing their contribution toward clear and precise corporate objectives. Dan's results were consistent and measurable as evidenced by corporate culture improvements, increased profitability as well as enhanced communication across a diverse organization and growing organization.
Lee Palm
Dan is the consultant's consultant. His 'tool belt' and experience are extensive…but what set's Dan apart from the crowd is his natural capability to diagnose situations and develop improvement plans that are appropriate for the environment, realistic in design and effective.
Dan's energy and engaging personality are infectious. He is fun to work with and you learn something every time you come in contact with him!
Tom Bond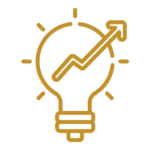 Growth Solutions Backed by Execution to Help Businesses Scale
Take a brief moment and ask yourself the following questions . . .
Strategize. Execute. Win.
when our tools are successfully implemented, businesses attain these four outcomes:
Strategize. Execute. Win.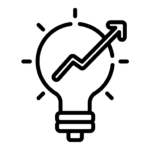 We create conditions for success by addressing 4 critical decisions that every business must get right to effectively scale their business:
Now it's time to choose. Which of the four will be your primary focus?
Strategize. Execute. Win.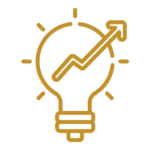 We scale up businesses and build companies that empower them to both put a "dent in their universe" and dominate their industry niche. Our tools and techniques focus on three deliverables: Articles to Help Leaders of Growing Companies
Scaling Up (Verne Harnish) and the Entrepreneur Operating System (EOS — Gino Wickman) are two highly-utilized and well-received …