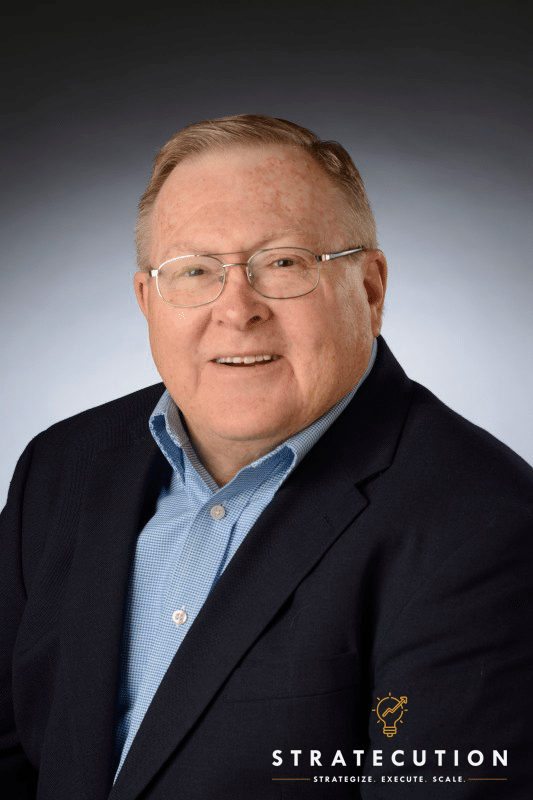 Are you setting the stage to properly scale with demand? Learn how to execute a winning strategy while increasing your cash flow and maximizing profitability.
The best place to start is with a 15 minute conversation on how we maximize growth while eliminating distractions, friction, confusion and underperformance.
Call us at 810-625-0169 or complete the form to request call back within 24 hours.
Strategist and Advisor to Growth Oriented Businesses and Leaders Who Desire to Achieve the Extraordinary
VERSATILE & PRAGMATIC BUSINESS EXECUTIVE WITH A STELLAR RECORD OF EFFECTUATING EXTRAORDINARY RESULTS
A senior global executive and management professional with extraordinary depth and breadth in leading and transforming businesses in all phases of their life cycle and business leaders in all stages of their evolution.  Skilled at achieving change and improvement across functions, levels, divisions and entities resulting in significant increases in growth and profitability.  Diversified Experience in Automotive, Heavy Manufacturing, Consumer Goods, Finance & Banking, Food Services, Petroleum/Chemical, and Professional Services Industries.
Adept at applying the tools of strategic thinking and execution planning to effectuate dynamic growth while strengthening business infrastructure achieving greater consistency, predictability and reliability.  As a certified Gazelles/Scaling Up Business Coach, I facilitate the implementation of the Scaling Up framework and tools enabling companies to overcome the barriers to scaling their business and achieving success as they define it.
Skilled executive coach and business growth consultant with 30+ years of enabling the achievement of extraordinary results by businesses and associated executives.  Unique approach that combines strategic thinking, execution planning and people development to achieve clarity, alignment and focus for the business and all stakeholders.
Lean/Six Sigma Green Belt passionate about effectuating change and assuring optimal effectiveness.  Strategic thinker who drives execution to achieve tactical and operational results.  Having a holistic perspective about businesses as a system with interconnected subsystems, I have a unique ability to maximize the capability and performance of all of the parts.
Dan has significantly contributed to the success of many organizations from a number of industries. Some of the industries benefiting from the application of Dan's skills include: Automotive, Aerospace, Financial, Communications, Construction, Electronics and Electrical Equipment, Food and Entertainment, Manufacturing, Office Furniture, Petroleum, Primary Metal, Printing, Transportation and Wholesale and Durable Goods.
In association with his work, Dan has had the opportunity to present on Business and Leadership related topics to Alcoa Aluminum, Chrysler Corp. General Motors Corp., General Motors Acceptance Corp. Mital Steel Company (Inland Steel Company), Navistar International , Phillips Petroleum and Pulte Homes. Dan's clients have included these companies, as well as, Behr GmbH & Co., Chrysler Corp., Honda of America, Sysco Foods, 3M and Unysis. Although this list is primarily made up of large, well know companies, Dan's work, in many ways, has had a greater impact on the many small to mid-sized businesses that he has served and will be unnamed here.
Assessment – Predictive Index (PI) Behavioral Assessment, DiSC Behavioral Profiling , Myers/Briggs Type Indicator, Lominger Leadership Competencies , Denison Cultural Assessment Technologies, Emotional Intelligence – Hay McBer (Korn Ferry), Cash Flow Story (CFS), Scalability Assessment (Scaling Up)
Professional Certifications
• Gazelles/Scaling Up Master Business Coach
• ISO 9000 Lead Auditor
• QS 9000 & TS16949 Lead Auditor
• 3M TQM Master Trainer
• Lean/Six Sigma Green Belt
• John C. Maxwell certified Coach, Trainer and Speaker
• KepnerTregoe Problem Solving/Decision Making, Project Management and People Management technologies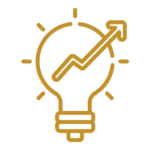 We scale up businesses and build companies that empower them to both put a "dent in their universe" and dominate their industry niche. Our tools and techniques focus on three deliverables:
Strategize. Execute. Win.